HOOP ARTIST | DANCER | ENTERTAINER
Elle Indika is a Melbourne based professional hula hoop artist, dancer, model, choreographer, costumier, and all round creatress.
Elle creates dynamic, emotive and electric experiences for her audiences. Elle's diverse skills include fire dance, LED, UV, and multi-hoop performances.
Elle's professional career has taken her around Australia and across the globe. Specialising in hoop performance, Elle's powerful and unique acts are brought to life with her captivating onstage presence, high technical skill level, and love for spinning.
Looking for an extraordinary act for your event?
Elle has a range of unique acts which can be tailored to suit your event.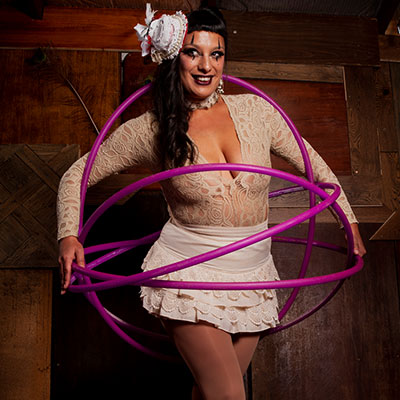 LEARN TO HOOP WITH ELLE!
Elle Indika is the owner of Circus Arts Hooping and teaches a range of classes and workshops around Melbourne.