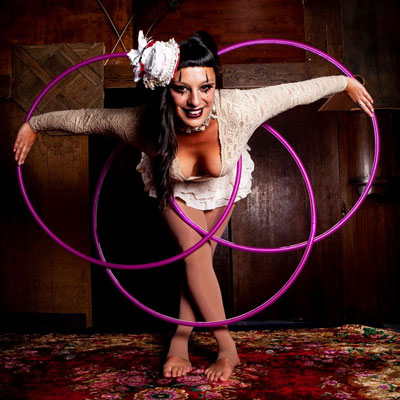 CIRCUS
A classic circus themed act with a vintage flair. This is available as either a stage act or roving performance.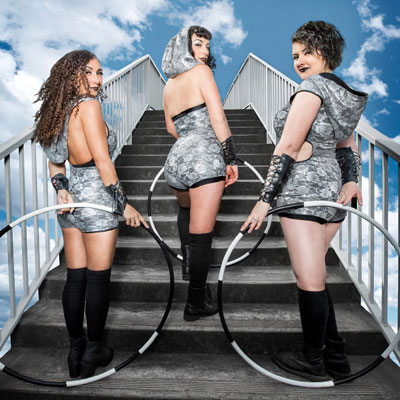 HOOP TROUPE
Laced In Space is perfect for any futuristic, or space themed event. Elle's hoop troupe can also be customised to suit any theme. Available for LED, Fire and classic hoop performances.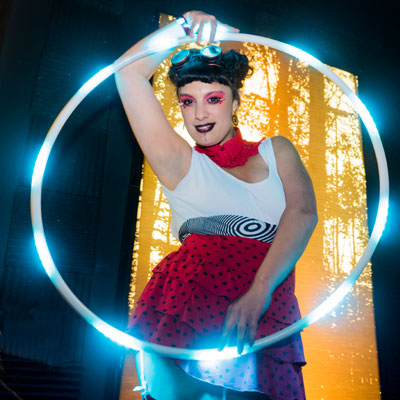 LED HOOP
Light up your event with a spectacular LED show. Mind-bending visuals in single or multiple colours. Available as stage act or roving performance.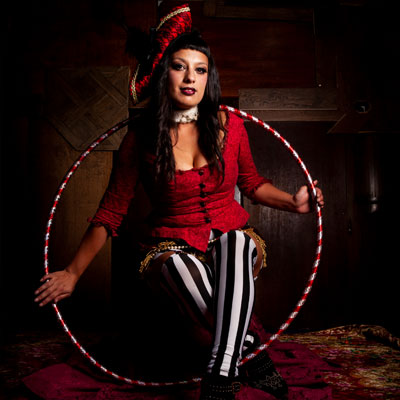 CUSTOM SHOWS
Looking for something specific for your next event? Elle is a versatile artist with a wide range of costumery which covers a multitude of characters. Whether it be a pirate, 1950's pin-up girl, 1920's flapper, vintage clown or fairy, Elle has you covered.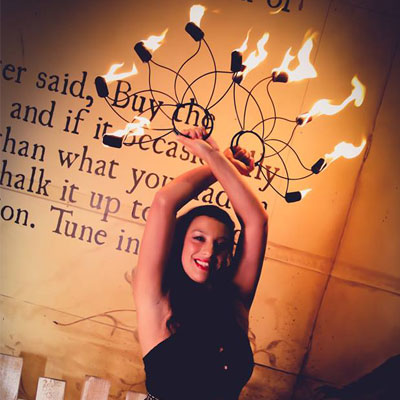 FIRE DANCE
High-end, captivating fire shows. Whether you require a fiery reception for your guests or a spectacular showpiece to wow your audience, there are many options available to make your event stand out. Props include palm candles, hula hoops and fans. Available as stand alone acts or as a roving performance. Choreographed solo, duo and group fire shows are available upon request and are able to be customised to your events theme. Safety is a priority for every show, and performers are covered by public liability insurance. An onsite risk assessment of the stage area may be required prior to the event.
BRING YOUR IDEAS TO LIFE!
All acts come with dazzling costumery, and can be tailored to suit any occasion and aesthetic. Elle is able to work with you to bring your ideas to life.
Elle is available for artistic collaborations, festivals, variety shows, theatre productions, and corporate entertainment.