Elle Indika is a professional hula hoop performer, fire entertainer, dancer, choreographer, and model.
Born and raised in New Zealand, from a very young age Elle has held dance and performing very close to her heart. As a child she travelled and performed throughout New Zealand in traditional Māori Kapa haka groups, was an avid creator in choreographed dance routines, and scored various acting roles in theatre productions.
After moving to Melbourne, Elle discovered the world of circus where she was drawn to life as a hula hoop performer and dancer.
Realising she could turn her passion for the stage into a professional career, Elle has since gone on to perform internationally and around Australia. Her talent has taken her to festivals, nightclubs, community events, private parties and into the corporate market.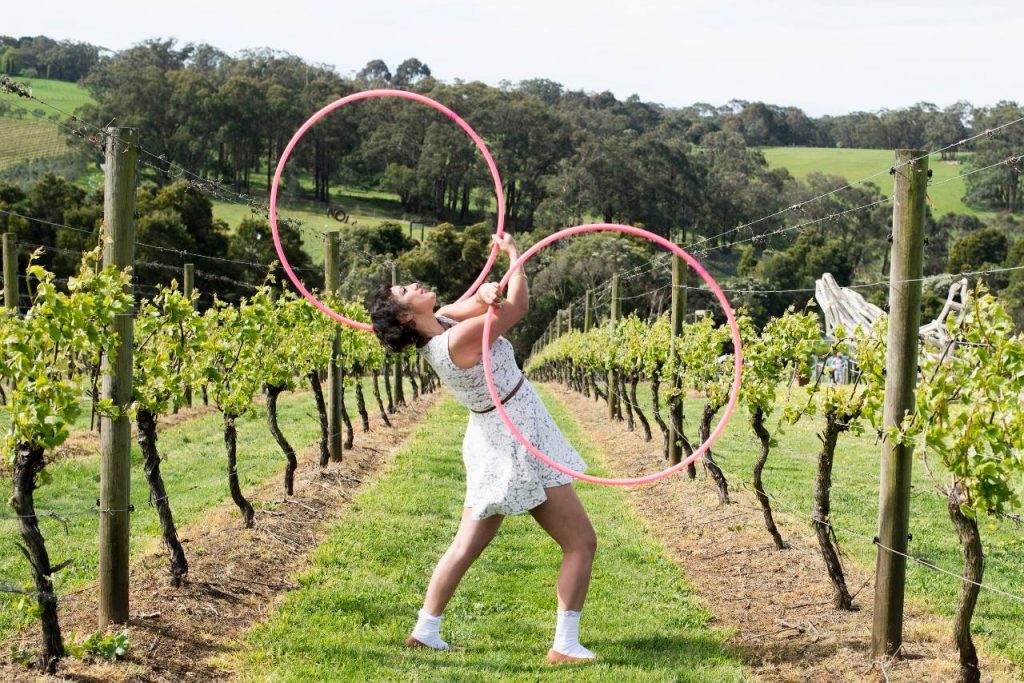 Elle is known to collaborate on projects/performances with local artists and is the founder of Melbourne based Hoop Troupe 'Laced in Space'. Her trio of hoopers have performed at many events & festivals across Australia, including Rainbow Serpent (2017) and Earth Frequency (2017). Elle is also a member of Melbourne based dance troupe Eclectica. Together they have performed across many festival stages, most recently with Clozee during her set at Earth Frequency (2020).
Career highlights have included performing with Beats Antique (USA) and dancing with Eclectica at Boom Festival in Portugal.
Elle is based in Melbourne, Australia. She owns and runs the growing hoop dance business, Circle Arts Hooping. She teaches at events, festivals, schools, corporate & community groups and private lessons. Circle Arts Hooping also offers pre-wedding packages and entertainment.
PERFORMANCE HIGHLIGHTS
Clozee – Earth Frequency Festival (2020) with Eclectica
The Dark Crystal at The Spotted Mallard (2019)
Tribal Alchemy – Elements Festival (2019) with Eclectica
Desert Dwellers – Earth Frequency Festival (2019) with Eclectica
Dragon Dreaming Festival Opening Ceremony (2018)
Boom Festival – Portugal (2018) with Eclectica
Earth Frequency Festival (2017) with troupe Laced in Space
Rainbow Serpent Festival – Various solo and collaborative Performances (2015 – 2019)
Beats Antique – with Hayley Hoopla – Hifi Bar, Melbourne (2015)
WANT TO BOOK ELLE?
Interested in having Elle perform at your next event?
Send through your event entertainment requirements and Elle will get back to you with a quote.